11.09.05
Lets talk about cellphones a little bit, OK?
My requirements for a cellphone are not super high-tech, or out of reach to today's technology, they are really rather simple: I want my cellphone to be first of all a PHONE. I'm not after a low resolution digital camera, I'm not after an even worse video camera, I'm not after a micro web-browser, or e-mail device, or a postage-stamp sized TV, or a portable audio recorder, or an MP3 player, or a PDA, or a GameBoy, or a walkie-talkie, or a portable FM radio, or a flashlight, or a wireless modem, or a whatever else they are going to be putting into the latest "cellular phone."
What I want is a high quality voice telephone with a high quality, full duplex speakerphone with adequate fidelity and volume to be useful in a vehicle. I expect this phone to have long battery life (which should be a snap with all the "extras" left out), reasonably compact (ditto) and reasonably rugged.
If it is a 'candy bar' phone (non-folder) I want to be able to lock the phone with one touch (not four levels down on some menu) so bumping a few keys won't initiate a call, and I want to be able to unlock it quickly with a four digit PIN.
If it is a folder, I want to be locked when closed with no buttons active on the outside.
I want to be able to answer a call even when outgoing is locked.
I want the phone to be happy with being dumped in a pocket.
I'm willing to pay decent money for this phone.
Instead, what do I get offered by my carrier? Ever more elaborate feature sets on their "better" phones, or cheapo 'entry level' phones if I don't want all the whizzbang features.
The closest I can come in my carrier's most recent offerings (SprintPCS) is the Sanyo SCP200. It actually has a duplex speakerphone and is minus most of the extra features. Thing is, it is an 'entry level' phone, and the speakerphone volume and fidelity really shows it. *sigh*
Right now I'm using an old Sanyo 4900, which has a very solid speakerphone that works great from it's clip on my car's dashboard. It even has great battery life (seven hour talk time).
It works well, and I even have a 'spare' should this one fail. The only bad features are in the locking of the phone (cannot lock directly – must search down several levels in the menus) and it's size/weight. It is a fairly large and very heavy phone.
Actually, I would even be willing to accept some of the 'extras' I disdain above if the phones in the US were chosen from some of the better designs available in Japan. Sadly, the well designed yet inexpensive phones like the Talby by Sanyo (a designer model with speakerphone, 1.3M camera, web browsing, messaging, etc., that sells for $150) never make it into this country.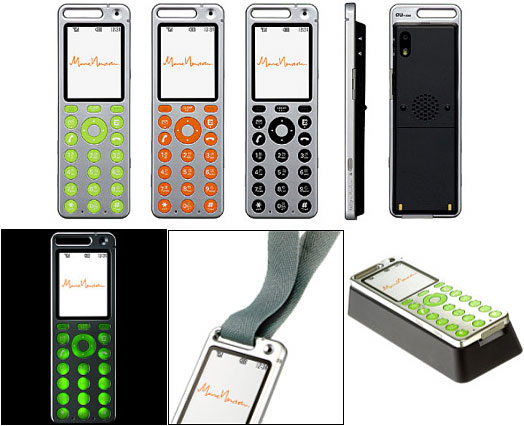 There are many other fine designs out there, by many manufacturers, but mostly the hideous silver-painted plastic blobular designs make it here.
Anyway, my biggest question is: Why don't we have available a selection of high quality cellphones designed solely for making phone calls???